Gen'étiq: a designer company that prints customised labels
A Manufacturer of customised labels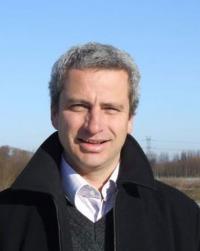 "Innovation: is a much talked about concept, but very rarely done. For us, doing is achieving. "Our goal is to achieve your goal.
To conceive your Label, we start by the analyzing your needs, and taking into account the issues at stake. For that, we constantly listen to you in order to build the Label that suits you. The Label that is to:
Be,
Showcase your product and make it essential,
Make your product stand out,
Fit into your production process with little or no change,
Seal and thus secure your products (Void labels or tamper evident holographic labels, tamper evident label)
Authenticate your documents, products (anti-counterfeiting and anti fraud labels)
Allow the identification and traceability of your goods (barcode label, label QR code, data matrix, RFID tag)
Dare your imagination.
We will create your unique Label by combining the technologies that interest you, in addition to making it yours: choice of texts, logos and materials.
We combine originality, creativity and flawless workmanship to obtain an innovative and unique solution.
Gen'étiq: an inventor company and manufacturer of smart Labels since 1997.
Download our brochure